Online Trailing
We built this webinar series to help you understand your dog's behaviour on the trail and to help you become a better handler.

Our webinars exist for the human half of the mantrailing team. Dogs know how to use their noses, and can use them well.
Mantrailing is based on the human interpretation of an individual dog's behaviour. As a handler, it is your job to learn your dog's behaviour and become an expert in reading them.
Learning about mantrailing involves learning about body language, how dogs process scent and how they could be interpreting it, as well as understanding human and environmental factors.
Luckily we have a solution for your burning desire to learn more about mantrailing without getting cold and wet in the rain or hiding in a bush!
Our monthly webinars cover varying aspects of mantrailing, including canine body language on and off the trail and breed specific behaviour. We also delve into how dogs collect and process scent, as well as how this affects their ability when mantrailing to find their hidden person.

We even provide one to one online coaching for those especially keen mantrailing teams who want to achieve a certain goal or work through a problem they are facing.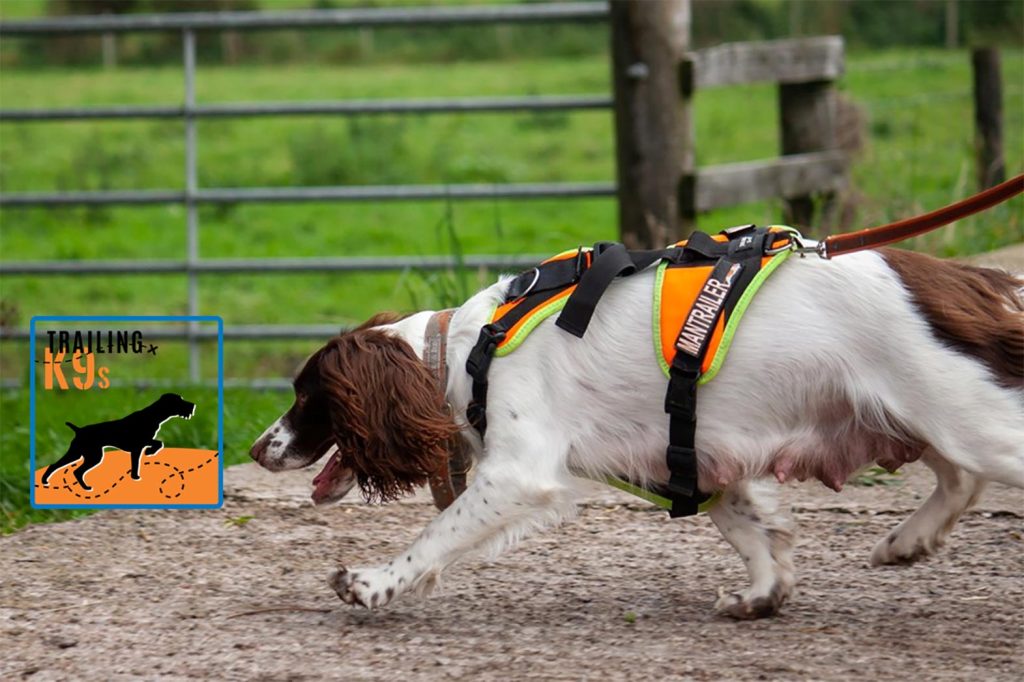 Join here
Mantrailing is a fun and exciting way to provide your dog with exercise and mental stimulation. It's also a great way to bond with your furry friend.