About Trailing k9s
Trailing K9s has existed since 2019 when Kathryn passed the Mantrailing Global Instructors Course (formerly Mantrailing UK). She then went on to become a Head Instructor for Mantrailing Global in 2020. Originally Kathryn ran mantrailing events alongside her Canine Behaviour business. The mantrailing quickly took off, however, and in 2020 – along with a move to North Wales – it became her sole full time business and passion.
Kathryn is dedicated to understanding the body language of dogs when mantrailing. It is this passion that has led her to become obsessed with decoding the on and off trailing behaviour of dogs.
She also hosts an online platform where she shares monthly videos to help others decode the theory behind mantrailing as a sport.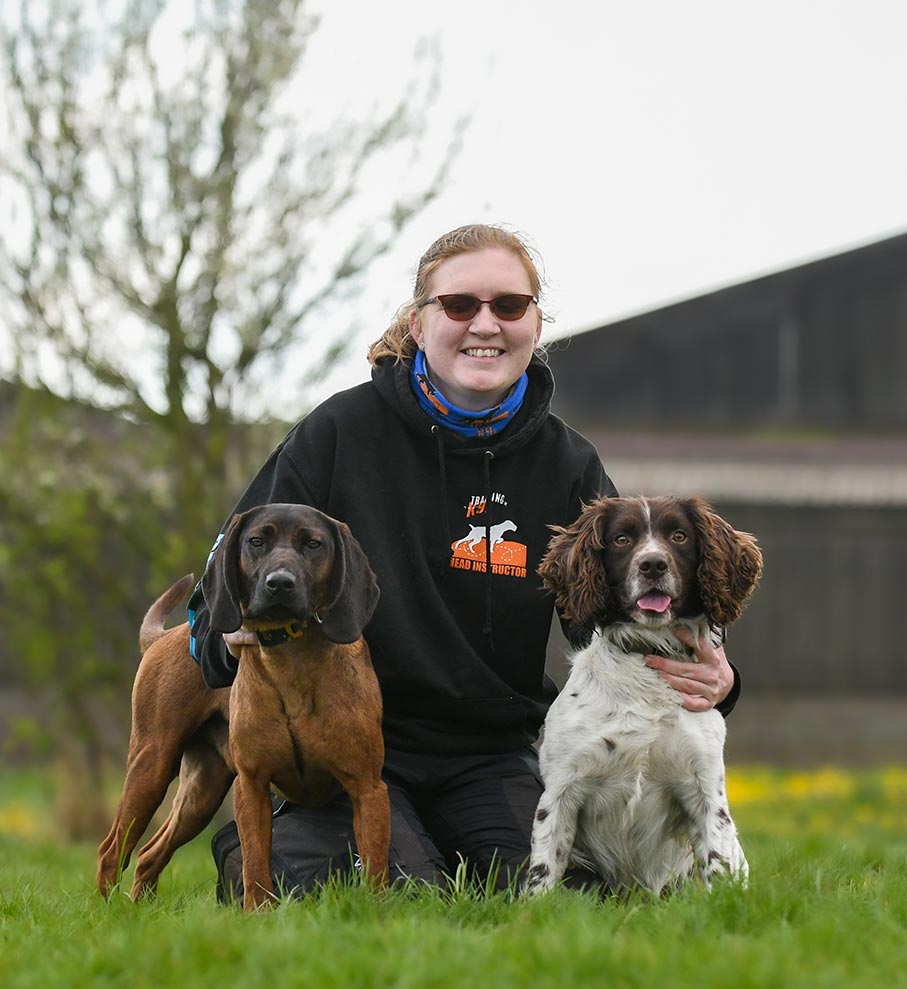 Trailing K9s runs progression sessions weekly in and around Oswestry and Wrexham. In addition, Kathryn travels across the UK and internationally to teach instructor courses, including development and advanced workshops.
She provides insight into the reasons a dog may be displaying certain behaviours while mantrailing or acting in a certain way.
Her deep knowledge of breed-specific behaviours is especially useful when it comes to helping others grow their understanding of and love for mantrailing.
Kathryn's ten years' experience working as a Canine Behaviourist, as well as being an NTIPDU Instructor for General Purpose and Specialist Detection Dogs, gives her the experience to pick up on subtle body language cues from both dog and owner. She solves mantrailing problems in person and via online video.
Kathryn currently mantrails with her Springer Spaniel, Captain, and is working toward achieving all of the Mantrailing Global Assessments. She also enjoys mantrailing with her German Shepherds and Malinois.